Food Safety Handler Training & Manager Certification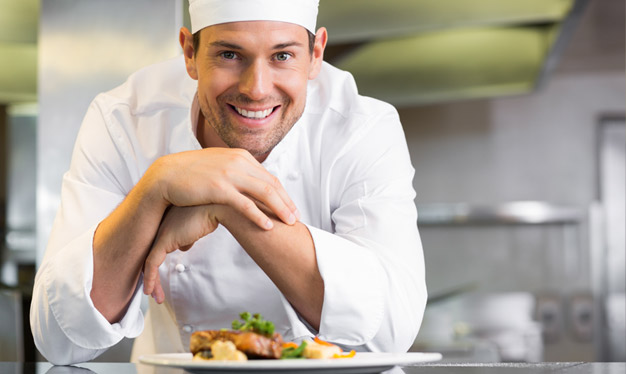 Featured
ANSI Exam
10% OFF SALE
Featured Food Safety Training


Food Manager ANSI Certification Exam

Nationally Accredited
Exam Duration: 1.5 Hours
The Learn2Serve ANSI-Accredited Exam is accepted in all states that have mandatory food manager requirements. The certification will be valid for a maximum period of 5 years.
The Exam is scheduled online and proctored by a 3rd party test center near you. * Except for Texas - which is entirely online. Learn More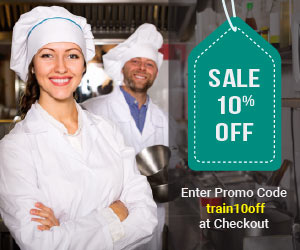 Why is food safety training and/or certification necessary?
To ensure safety and confidence to the public, most states require food safety training for general food service workers and food manager certification for persons-in-charge.
Most all states and local health regulatory authorities require that every food service operation - have a person-in-charge (PIC) or a manager - obtain a nationally recognized food manager certification by passing an exam issued by an authorized certification provider - whose has been accredited by an accrediting agency (ANSI-CFP).
Some states – Arizona, California, Hawaii, Illinois, New Mexico, Texas, West Virginia (and some local jurisdictions), require all food handlers to have a food-handling training certificate issued by an authorized training provider from an ANSI - whose has been accredited by an accrediting agency (ANSI-CFP). State Map
Types and Levels of Food Safety Training and Certification
There are basically two levels of food safety training that most food service operations fall into. They are the employee level (Food Handler) and the manager level (Certified Food Manager (CFM)).
Food Handler: Basic Food Safety Training
This basic food safety training instructs entry-level food service workers working in restaurants and non–restaurant facilities with an overview about proper hygiene, cross contamination, cold and hot food safety, foodborne pathogens, and best practices to prevent foodborne illness. State Map
Certified Food Manager: Food Safety Certification
A Food Manager Certification is designed for experienced professionals in the food service industry, such as owner, manager, person-in-charge (PIC), chef, cook, or any employee. To be certified as a food manager, the individual has to pass an accredited food safety examination - administered by a certification provider that is recognized by a state's regulatory entity - to demonstrate that an individual has the knowledge, skills and abilities required to protect the public from foodborne illness. State Map
There is also comprehensive safety training for the food manufacturing and handling industry in general:
HACCP Training: 16hrs
HACCP (Hazard Analysis Critical Control Point) is the internationally recognized risk-based system for managing food safety and involves identifying food hazards during the handling and preparation stage. Training can be for managers in retail operations and for individuals in facilities such as food manufacturing, processing plants, food packing, and warehouses storing food. State Map

HACCP Basic Training: 4hrs
Meets the regulatory requirement of the USDA Requirements for School District HACCP Plan Implementation. State Map

HACCP Training for Seafood
This training is required by 21CFR Part 123 – "Seafood HACCP Regulation" and instructs fish mongers, commercial fisherman, dealers, processors, regulatory personnel, and others in the seafood industry to identify and evaluate the critical points during handling and production of seafood and seafood products in order to set up control measures that ensures safe seafood. State Map